As a Rotary Community Service Project, Recycled Sound is proud of our strong community and business connections.
We continue to provide recycled hearing aids to those people in special need, with the participation and support of the following key organisations: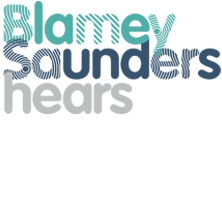 Blamey Saunders hears
Blamey Saunders hears donates the services of a clinician to attend our clinics and reprogram and fit recycled hearing aids to clients. THIS IS VITAL FOR OUR CLINIC. THANK YOU BLAMEY SAUNDERS HEARS.They also collect donated hearing aids for Recycled Sound at all their offices in Australia.. For more information visit Blamey Saunders hears.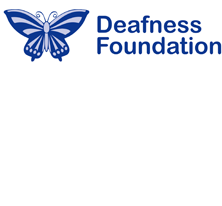 Deafness Foundation
Deafness Foundation aims to improve well-being and promote equality for people who are deaf and hard of hearing by focussing on Access, Awareness, Diagnosis, Treatment and Prevention.  Deafness Foundation, as a funding partner, has provided a grant which has enabled Recycled Sound to purchase audiometric equipment necessary for hearing assessment and the reprogramming of hearing aids. For more information visit Deafness Foundation.
City of Stonnington
The City of Stonnington council is committed to a sustainable future for its city as outlined in its Sustainable Environment Strategy 2018-2023. The City of Stonnington is also committed to the wellbeing, dignity and independence of its residents and helping those with a disability, their carers and families, as outlined in the Council's Access and Inclusion Plan 2014-2017.  Recycled Sound complements and supports these strategies by recycling hearing aids, preventing them from going to landfill and fitting them to people with hearing impairment enabling them to more readily access services and feel included in their communities. The City of Stonnington has provided a grants to Recycled Sound since its inception.  For the financial year 20/21 they have provided the use of the premisses at RSL Prahran for one day each month free of charge that enables Recycled Sound to hire a Council venue in the city for its hearing aid testing and fitting clinics.  For more information visit City of Stonnington.
The Rotary Foundation
The mission of The Rotary Foundation (TRF) is to enable Rotarians to advance world understanding, goodwill and peace through the improvement of health, the support of education and alleviation of poverty.  TRF is Rotary's charity and enables Rotary clubs to do good in the world. The TRF District 9800 committee has provided a  grants to Recycled Sound for establishment and marketing expenses.  For more information visit The Rotary Foundation.
COMMONWEALTH BANK OF AUSTRALIA
The staff at the local CBA Branch Toorak, of their own volition applied for a grant for Recycled Sound from CBA.  As a result $1000 was donated to our project.
WEB PROPHETS
Web Prophets for development of our initial website.  They have also provided an additional grant to  the upgrade on our latest website.